Contact Us
If you have any questions or need assistance, please contact us here.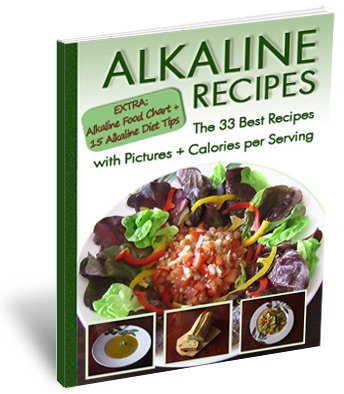 FTC Legal Disclaimer: Results May Vary: Causes for being unhealthy or overweight vary from person to person. Whether genetic or environmental, it should be noted that food intake, rates of metabolism and levels of exercise and physical exertion vary from person to person. This means health and weight loss results will also vary from person to person. No individual result should be seen as typical. The results are meant as a showcase of what the best outcome of eating alkaline could be and should not be taken as average or typical results.
In addition, you assume certain risks by following any diet. You should not begin an alkaline diet without consulting your doctor if you have severe health problems. An alkaline diet plan requires you to follow an eating plan and at times restrict the amount of calories you consume. You should not begin this nutrition plan if you have physical or psychological issues which make fat loss dangerous. Alkaline-Recipes.com is not a doctor, and its advice is not a substitute for medical advice. Consult your physician before beginning any nutrition program.